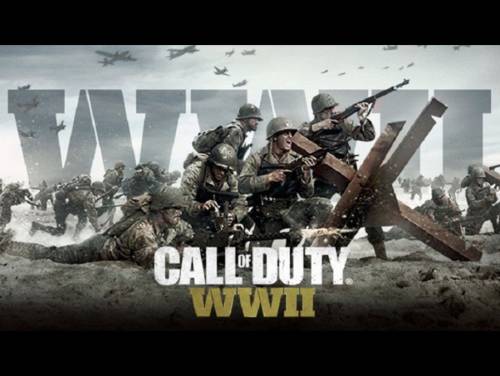 Benvenuto su Apocanow! Questo articolo parla di trucchi e codici del gioco Call of Duty: WWII e raccoglie in esso tutto il materiale videoludico riguardante questo gioco, in particolare anche Trainers, Achievements ed eventuali soluzioni.
Se sei a conoscenza di nuovi trucchi, saremmo felici di conoscerli. Contattaci o commenta questo articolo! Aiuterai anche altri utenti che sono alla ricerca.
Call of Duty torna alle sue radici con Call of Duty: WWII, un'esperienza mozzafiato che porterà una nuova generazione nella Seconda Guerra Mondiale.
Il nostro materiale può essere utilizzato con le seguenti console: PC / PS4 / XBOX ONE. Questa lista si aggiorna costantamente dal PC / PS4 / XBOX ONE ovvero da quando il gioco è uscito.
Scopri svariati Trucchi, Consigli e Strategie per Call of Duty: WWII (PC / PS4 / XBOX ONE): Salute Illimitata e Munizioni Illimitate.
Non solo, siamo in grado di offrirvi anche la soluzione di questo gioco! Consultate la soluzione di Call of Duty: WWII di apocanow, ovvero una selezione di video di YouTube creata appositamente da utenti terzi allo scopo di guidare tutti gli altri giocatori verso il completamento del gioco. Spesso le soluzioni sono anche utili per completare Obiettivi e Trofei.
Call of Duty: WWII ha a disposizione anche un Trainer promo. Se lo scarichi e lo esegui mentre giochi, ti permetterà di ottenere funzionalità nuove, in genere dei trucchi aggiuntivi non ottenibili in nessun altro modo.
Sotto ai trucchi troverete anche la Lista degli Obiettivi per questo gioco con una piccola spiegazione su come ottenerli tutti.
Passiamo a mostrarvi i trucchi dopo l'introduzione che abbiamo appena scritto.