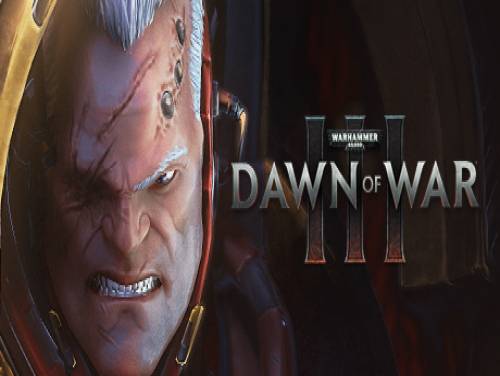 Benvenuto nell'articolo di questo sito associato ai trucchi e agli sbloccabili di Warhammer 40,000: Dawn of War III. Tutti i segreti da noi conosciuti relativi a questo gioco sono scritti su questa pagina.
Se sei in possesso di altro materiale non esitare a postarlo o a mandarcelo. Saremo felicissimi di postarlo all'interno dell'articolo con eventuali ringraziamenti.
E' in corso una feroce battaglia tra tre fazioni in guerra In Dawn of War III non avrai altra scelta che affrontare i tuoi nemici quando una catastrofica arma verrà trovato nel misterioso mondo di Acheron.
Abbiamo materiale valido per PC. La lista delle console è in continuo aggiornamento dal 27/03/2017, data in cui Warhammer 40,000: Dawn of War III è stato pubblicato.
Scopri svariati Trucchi, Consigli e Strategie per Warhammer 40,000: Dawn of War III (PC): Vita, Punti Illimitati e tanti altri trucchi.
Inoltre per Warhammer 40,000: Dawn of War III puoi scaricare anche un trainer promo offerto da terze parti. Se eseguito insieme al gioco, questo trainer ti permetterà di attivare dei trucchi che non potresti ottenere in altro modo.
In fondo a questa pagina potrete leggere la lista degli Obiettivi da raggiungere per le corrispondenti console, insieme ad una piccola spiegazione su come raggiungerli.
Grazie per aver letto questa breve introduzione. Andiamo ora a mostrare i trucchi.