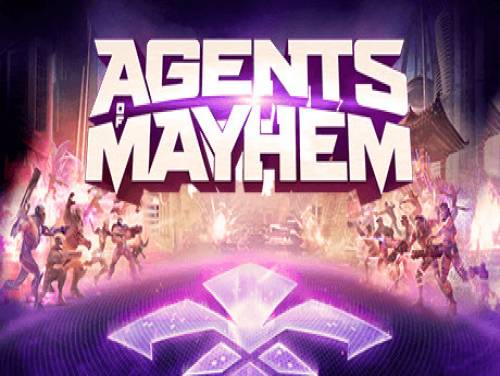 Salve! E' un piacere trovarvi sul nostro sito. Questa pagina riporta tutti i trucchi e i codici che siamo riusciti a trovare per Agents of Mayhem.
Se hai trovato nuovi segreti o codici e vuoi condividerli, non esitare! Siamo sempre felici di poter integrare il nostro materiale con altro e di poterlo rendere disponibile a tutti.
Affronta un'avventura in cui tutto è lecito per sconfiggere i LEGION, un'organizzazione di sfuggenti super criminali, e il loro misterioso leader, Morningstar. Esplora la città di Seoul nei panni di diversi super agenti per impedire ai LEGION di conquistare il mondo!
Tutte le informazioni sui trucchi contenute in questo articolo sono valide per Agents of Mayhem dal 15/07/2017, per le console PC / PS4 / XBOX ONE. La lista viene aggiornata ogni volta che il gioco viene pubblicato per una nuova console.
Scopri svariati Trucchi, Consigli e Strategie per Agents of Mayhem (PC / PS4 / XBOX ONE): Vita e Scudi Illimitati, Invincibilità, Colleziona.
Nella seguente pagina soluzione di Agents of Mayhem potrai vedere la raccolta di video presi da YouTube che abbiamo scelto per mostrarti il completamento passo per passo di questo gioco. Grazie ad essi sarai in grado di superare i blocchi e anche di capire come gioca un professionista per imparare.
Se volete davvero tanti trucchi per Agents of Mayhem è il vostro giorno fortunato! Abbiamo a disposizione un Trainer che, una volta scaricato ed eseguito durante il gioco, vi permetterà di sbloccare tanti trucchi. La lista dei trucchi sbloccati potete trovarla più in basso.
Abbiamo inoltre raccolto per voi la lista degli Achievements con a fianco una piccola spiegazione tradotta su come ottenerli.
Finite tutte le premesse, vi mostriamo i trucchi che abbiamo recuperato.