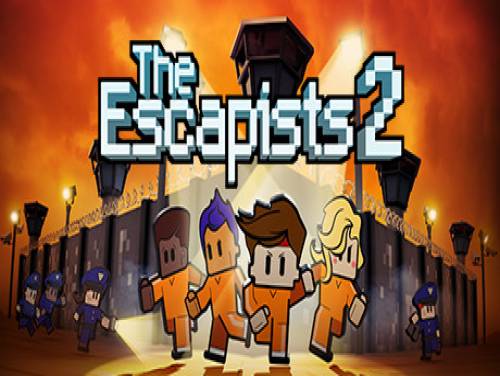 Siamo lieti di mostrarvi il materiale videoludico che abbiamo raccolto per The Escapists 2!
Speriamo che possa esservi di aiuto e che possiate apprezzare il nostro lavoro. Se hai trucchi da suggerire, commenta o contattaci e aggiorneremo la pagina.
Usa le tue abilità manuali, sottrai oggetti, lotta e fuggi! È giunto il momento di evadere dalle più brutali prigioni del mondo tornando in vita come un detenuto in The Escapists 2, ora con modalità Multigiocatore! Ce la farai a fuggire?
The Escapists 2 è stato pubblicato il 21/07/2017 per PC / XBOX ONE. Noi ci curiamo di aggiornare l'elenco delle console per il quale il gioco è stato pubblicato nel corso del tempo qualora i trucchi si applicassero anche alle nuove arrivate.
Scopri svariati Trucchi, Consigli e Strategie per The Escapists 2 (PC / XBOX ONE): Congelare il Tempo di Giorno e Le guardie non si accorgono della mancanza delle chiavi.
Se volete davvero tanti trucchi per The Escapists 2 è il vostro giorno fortunato! Abbiamo a disposizione un Trainer che, una volta scaricato ed eseguito durante il gioco, vi permetterà di sbloccare tanti trucchi. La lista dei trucchi sbloccati potete trovarla più in basso.
Sotto ai trucchi troverete anche la Lista degli Obiettivi per questo gioco con una piccola spiegazione su come ottenerli tutti.
Dopo questa introduzione sul gioco, ecco i trucchi che vi abbiamo promesso.