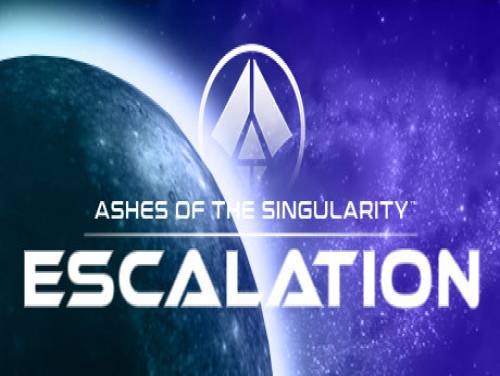 Salve e benvenuti su Apocanow. Vi presentiamo l'articolo che parla dei trucchi e codici di Ashes of the Singularity: Escalation. Speriamo che vi sia utile e vi possa permettere di migliorare la vostra esperienza videoludica.
Sei a conoscenza di altri trucchi o possiedi altro materiale? Inviacelo senza problemi! Puoi commentare questo articolo oppure contattarci in privato e saremo lieti di aggiornare la pagina anche con il contenuto del materiale che ci avrai inviato!
Dai creatori di Sins of a Solar Empire, un nuovo imponente gioco strategico in tempo reale. La razza umana è sotto assalto da parte di una razza di macchine che cerca solo il totale annientamento.
Ashes of the Singularity: Escalation è stato pubblicato il 10/10/2016 per PC. Noi ci curiamo di aggiornare l'elenco delle console per il quale il gioco è stato pubblicato nel corso del tempo qualora i trucchi si applicassero anche alle nuove arrivate.
Scopri svariati Trucchi, Consigli e Strategie per Ashes of the Singularity: Escalation (PC): Mega Risorse, Super Unità, Illimitati Punteggi.
Possiamo offrirvi, inoltre, anche il Trainer per questo gioco. In una pagina dedicata potrai scaricare il Trainer di Ashes of the Singularity: Escalation, che ti permetterà di sbloccare dei nuovi trucchi non sbloccabili altrimenti.
Disponibile in coda all'articolo anche la lista degli Achievements di questo gioco con una indicazione su come sbloccarli.
Ed ecco ora finalmente i tanto attesi trucchi per questo gioco.