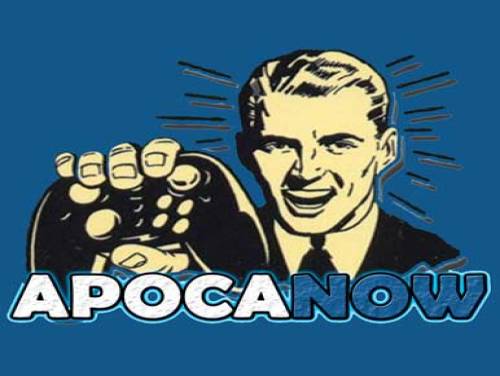 Vi presentiamo la pagina di Apocanow dedicata ai trucchi e segreti di Middle-earth: Shadow Of War! In essa si trovano tutti gli sbloccabili e le strategie per andare avanti nel gioco, superare parti difficili e scoprire nuove parti di gioco.
Se ne conosci altri, suggeriscili contattandoci e saremo lieti di pubblicarli qui su questo articolo.
Esplora un epico open-world portato in vita dall'acclamato Sistema Nemesi. Forgia un nuovo Anello del Potere, conquista le Fortezze in enormi battaglie e domina Mordor con il tuo esercito personale di orchi in La Terra di Mezzo: L'Ombra della Guerra
Il nostro materiale può essere utilizzato con le seguenti console: PC / PS4 / XBOX ONE / IPHONE / ANDROID. Questa lista si aggiorna costantamente dal PC / PS4 / XBOX ONE / IPHONE / ANDROID ovvero da quando il gioco è uscito.
Scopri svariati Trucchi, Consigli e Strategie per Middle-earth: Shadow Of War (PC / PS4 / XBOX ONE / IPHONE / ANDROID): Guida agli Obiettivi del Gioco.
Non solo, siamo in grado di offrirvi anche la soluzione di questo gioco! Consultate la soluzione di Middle-earth: Shadow Of War di apocanow, ovvero una selezione di video di YouTube creata appositamente da utenti terzi allo scopo di guidare tutti gli altri giocatori verso il completamento del gioco. Spesso le soluzioni sono anche utili per completare Obiettivi e Trofei.
Vorresti tanti trucchi per Middle-earth: Shadow Of War che non potresti altrimenti ottenere? Scarica il Trainer disponibile su questo sito in fondo alla pagina. Una volta eseguito ed attivato ti permetterà di aggiungere trucchi al gioco non ottenibili altrimenti.
Sotto ai trucchi troverete anche la Lista degli Obiettivi per questo gioco con una piccola spiegazione su come ottenerli tutti.
Ed ecco ora finalmente i tanto attesi trucchi per questo gioco.