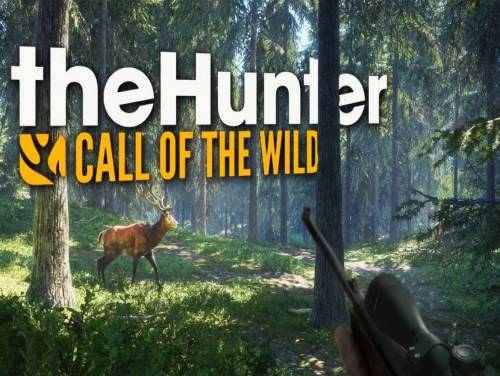 Benvenuti nalla pagina relativa ai trucchi di theHunter: Call Of The Wild. Vi mostriamo tutto il materiale che abbiamo trovato, essendo questo un sito completamente dedicato ai trucchi e alla soluzioni dei videogiochi.
Speriamo che possa esservi di aiuto e che possiate apprezzare il nostro lavoro. Se hai trucchi da suggerire, commenta o contattaci e aggiorneremo la pagina.
TheHunter: Call of the Wild e' un gioco di caccia ambientato in un mondo aperto ricco di fauna e molto realistico. Vivi l'esperienza di caccia in singolo o multigiocatore, seguendo le tue prede e sviluppando abilita interessanti per il tuo personaggio nel corso del gioco.
theHunter: Call Of The Wild è stato pubblicato il 16/02/2017 per PC / PS4 / XBOX ONE. Noi ci curiamo di aggiornare l'elenco delle console per il quale il gioco è stato pubblicato nel corso del tempo qualora i trucchi si applicassero anche alle nuove arrivate.
Scopri svariati Trucchi, Consigli e Strategie per theHunter: Call Of The Wild (PC / PS4 / XBOX ONE): Impostare il Tempo alle 8 e Aggiungi Punti Abilità.
Disponibile anche il Trainer per theHunter: Call Of The Wild. Un trainer è un programma che aggiunge trucchi al gioco se eseguito mentre questo è in esecuzione. In fondo alla pagina c'è una lista dei trucchi che è possibile sbloccare con questo programma.
Abbiamo inoltre raccolto per voi la lista degli Achievements con a fianco una piccola spiegazione tradotta su come ottenerli.
Passiamo a mostrarvi i trucchi dopo l'introduzione che abbiamo appena scritto.