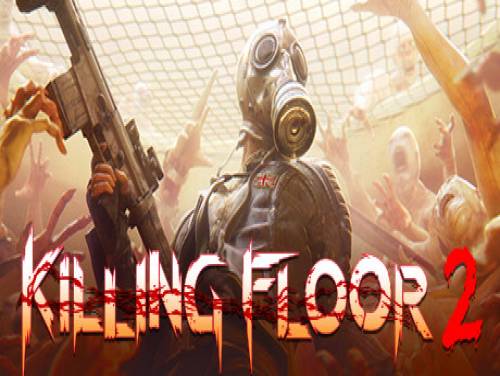 Siamo lieti di presentarvi questo articolo dedicato ai trucchi e ai codici di Killing Floor 2. Qui troverete tutte le risorse che la nostra redazione ha trovato su Killing Floor 2, in particolare, oltre a quanto scritto, anche Trainers e Achievements.
Se sei in possesso di altro materiale non esitare a postarlo o a mandarcelo. Saremo felicissimi di postarlo all'interno dell'articolo con eventuali ringraziamenti.
6-player co-op Zed-slaughtering mayhem. And now, 12-player Versus Survival mode, too - now you can BE the Zeds!
Abbiamo materiale valido per PC / PS4 / XBOX ONE. La lista delle console è in continuo aggiornamento dal 18/10/2016, data in cui Killing Floor 2 è stato pubblicato.
Scopri svariati Trucchi, Consigli e Strategie per Killing Floor 2 (PC / PS4 / XBOX ONE): Guarire e Munizioni Massicce.
Vorresti tanti trucchi per Killing Floor 2 che non potresti altrimenti ottenere? Scarica il Trainer disponibile su questo sito in fondo alla pagina. Una volta eseguito ed attivato ti permetterà di aggiungere trucchi al gioco non ottenibili altrimenti.
In fondo a questa pagina potrete leggere la lista degli Obiettivi da raggiungere per le corrispondenti console, insieme ad una piccola spiegazione su come raggiungerli.
Ed ecco ora finalmente i tanto attesi trucchi per questo gioco.