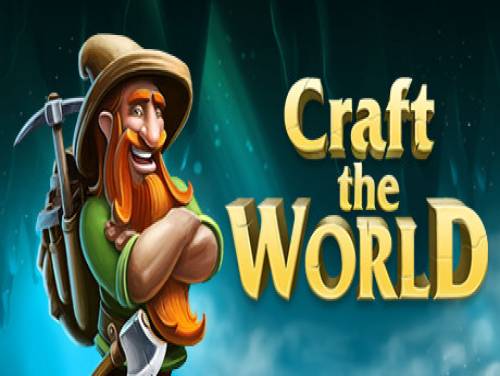 Benvenuto nell'articolo di questo sito associato ai trucchi e agli sbloccabili di Craft The World. Tutti i segreti da noi conosciuti relativi a questo gioco sono scritti su questa pagina.
Se ne conosci altri, suggeriscili contattandoci e saremo lieti di pubblicarli qui su questo articolo.
Craft The World è un gioco unico di strategia che mischia elementi di Dungeon Keeper, Terraria e Dwarf Fortress. Esplora un mondo generato casualmente popolato da creature pericolose, costruisci una fortezza nanica, raccogli risorse e costruisci tutti gli oggetti, le armi e le armature di cui hai bisogno.
I trucchi in nostro possesso sono validi per PC e dovrebbero essere tutti quelli validi fin da quando il gioco è uscito, ovvero il 24/10/2014. Aggiorniamo l'elenco delle console ogni volta che se ne aggiunge una nuova alla lista.
Scopri svariati Trucchi, Consigli e Strategie per Craft The World (PC): Risorse Illimitate e Rivela Mappa.
Se volete davvero tanti trucchi per Craft The World è il vostro giorno fortunato! Abbiamo a disposizione un Trainer che, una volta scaricato ed eseguito durante il gioco, vi permetterà di sbloccare tanti trucchi. La lista dei trucchi sbloccati potete trovarla più in basso.
Disponibile in coda all'articolo anche la lista degli Achievements di questo gioco con una indicazione su come sbloccarli.
Ed ecco ora finalmente i tanto attesi trucchi per questo gioco.