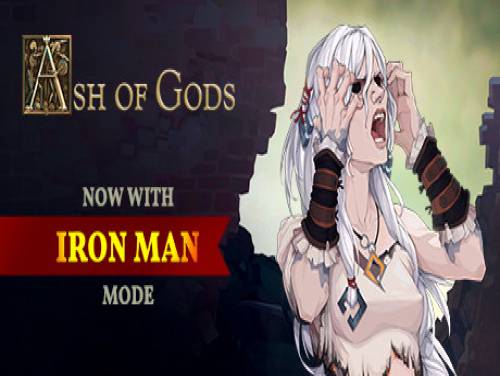 Benvenuto nell'articolo di questo sito associato ai trucchi e agli sbloccabili di Ash of Gods: Redemption. Tutti i segreti da noi conosciuti relativi a questo gioco sono scritti su questa pagina.
Se ne conosci altri, suggeriscili contattandoci e saremo lieti di pubblicarli qui su questo articolo.
Ash of Gods: Redemption è un gioco di ruolo a turni che combina combattimento tattico, carte da gioco ed una storia in costante evoluzione dove nessuno è al sicuro dalla morte, inclusi i personaggi principali.
Abbiamo materiale valido per PC. La lista delle console è in continuo aggiornamento dal 23/02/2018, data in cui Ash of Gods: Redemption è stato pubblicato.
Scopri svariati Trucchi, Consigli e Strategie per Ash of Gods: Redemption (PC): Blocca il Tempo di Giro e Imposta MP.
Ash of Gods: Redemption ha a disposizione anche un Trainer promo. Se lo scarichi e lo esegui mentre giochi, ti permetterà di ottenere funzionalità nuove, in genere dei trucchi aggiuntivi non ottenibili in nessun altro modo.
Disponibile in coda all'articolo anche la lista degli Achievements di questo gioco con una indicazione su come sbloccarli.
Ed ecco ora finalmente i tanto attesi trucchi per questo gioco.