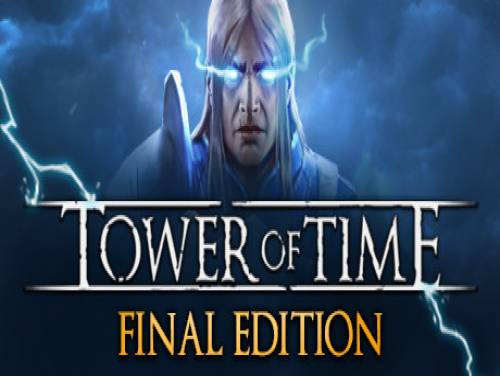 Benvenuto su Apocanow! Questo articolo parla di trucchi e codici del gioco Tower of Time e raccoglie in esso tutto il materiale videoludico riguardante questo gioco, in particolare anche Trainers, Achievements ed eventuali soluzioni.
Se hai trovato nuovi segreti o codici e vuoi condividerli, non esitare! Siamo sempre felici di poter integrare il nostro materiale con altro e di poterlo rendere disponibile a tutti.
Un RPG diverso ti attende: si tratta di un esploratore di labirinti con una modalità innovativa di combattimento in tempo reale che ti permette di rallentare o fermare il tempo. E' importante la tattica per vincere i combattimenti.
Il nostro materiale può essere utilizzato con le seguenti console: PC. Questa lista si aggiorna costantamente dal PC ovvero da quando il gioco è uscito.
Scopri svariati Trucchi, Consigli e Strategie per Tower of Time (PC): Modifica Punti Abilità e Modifica Velocità.
Tower of Time ha a disposizione anche un Trainer promo. Se lo scarichi e lo esegui mentre giochi, ti permetterà di ottenere funzionalità nuove, in genere dei trucchi aggiuntivi non ottenibili in nessun altro modo.
In fondo alla pagina troverete anche una lista degli obiettivi sbloccabili in questo gioco con una piccola guida. La lista è in inglese ma abbiamo riportato anche una versione tradotta automaticamente per facilitarne la comprensione.
L'introduzione è finita. Ecco a voi i trucchi per questo gioco.