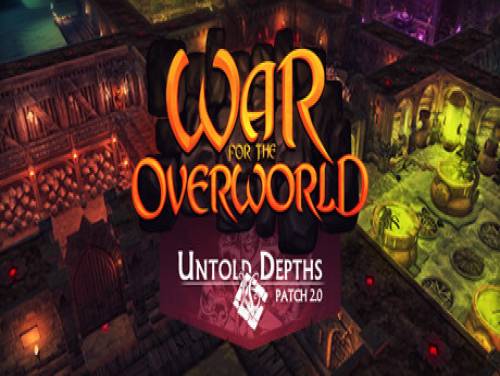 Salve! E' un piacere trovarvi sul nostro sito. Questa pagina riporta tutti i trucchi e i codici che siamo riusciti a trovare per War for the Overworld.
Se hai trovato nuovi segreti o codici e vuoi condividerli, non esitare! Siamo sempre felici di poter integrare il nostro materiale con altro e di poterlo rendere disponibile a tutti.
Stanco di invadere dungeon? Costruiscine uno tutto tuo! War for the Overworld racchiude il meglio dei videogiochi strategici in tempo reale e dei god game. Crea il tuo dungeon e conquista il Mondo di Sopra!
I trucchi in nostro possesso sono validi per PC e dovrebbero essere tutti quelli validi fin da quando il gioco è uscito, ovvero il 2/03/2015. Aggiorniamo l'elenco delle console ogni volta che se ne aggiunge una nuova alla lista.
Scopri svariati Trucchi, Consigli e Strategie per War for the Overworld (PC): Sblocca Console Sviluppatori e Rivela Minimappa.
Vuoi tanti trucchi e che siano efficaci? Allora devi provare il Trainer di War for the Overworld disponibile su questo sito. Scaricalo ed eseguilo mentre giochi: ti permetterà di sbloccare nuovi trucchi altrimenti non sbloccabili.
Disponibile in coda all'articolo anche la lista degli Achievements di questo gioco con una indicazione su come sbloccarli.
L'introduzione è finita. Ecco a voi i trucchi per questo gioco.