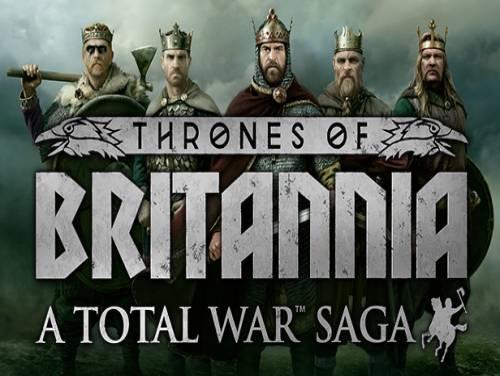 Benvenuto nell'articolo di questo sito associato ai trucchi e agli sbloccabili di Total War Saga: Thrones of Britannia. Tutti i segreti da noi conosciuti relativi a questo gioco sono scritti su questa pagina.
Se conosci altri sbloccabili o strategie, non esitare a contattarci o a commentare l'articolo. Lo renderai più completo e più utile verso tutti i suoi visitatori.
Dalla premiata serie di giochi strategici, A Total War Saga: Thrones of Britannia mischia immani battaglie in tempo reale con avvincenti campagne a turni, in un periodo cruciale della storia. Anglosassoni, clan gaelici e coloni vichinghi lottano per il dominio. Quale Regno costruirai?
Total War Saga: Thrones of Britannia è stato pubblicato il 03/05/2018 per PC. Noi ci curiamo di aggiornare l'elenco delle console per il quale il gioco è stato pubblicato nel corso del tempo qualora i trucchi si applicassero anche alle nuove arrivate.
Scopri 2 Trucchi, Consigli e Strategie per Total War Saga: Thrones of Britannia (PC): Tesoro e Resetta Unità al Massimo.
Possiamo offrirvi, inoltre, anche il Trainer per questo gioco. In una pagina dedicata potrai scaricare il Trainer di Total War Saga: Thrones of Britannia, che ti permetterà di sbloccare dei nuovi trucchi non sbloccabili altrimenti.
Per voi abbiamo messo a disposizione anche la lista degli Achievements di questo gioco con una spiegazione tradotta automaticamente su come sbloccarli.
Finite tutte le premesse, vi mostriamo i trucchi che abbiamo recuperato.