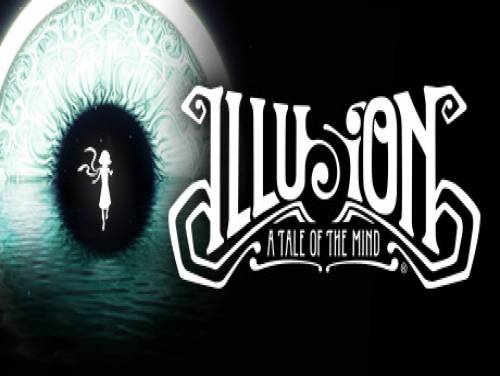 Benvenuto su Apocanow! Questo articolo parla di trucchi e codici del gioco Illusion: A Tale of the Mind e raccoglie in esso tutto il materiale videoludico riguardante questo gioco, in particolare anche Trainers, Achievements ed eventuali soluzioni.
Se ne conosci altri, suggeriscili contattandoci e saremo lieti di pubblicarli qui su questo articolo.
Parti per un viaggio mai visto prima, attraverso i pensieri di un padre svampito e un killer subdolo mentre Emma combatte per acquistare coraggio e salvare suo padre dal controllo mentale di un perfido illusionista.
Abbiamo materiale valido per PC / PS4 / XBOX ONE. La lista delle console è in continuo aggiornamento dal 1/05/2018, data in cui Illusion: A Tale of the Mind è stato pubblicato.
Scopri svariati Trucchi, Consigli e Strategie per Illusion: A Tale of the Mind (PC / PS4 / XBOX ONE): Guida agli Obiettivi del Gioco.
Non basta? Abbiamo anche la Soluzione di Illusion: A Tale of the Mind! Puoi trovarla nella apposita guida di Illusion: A Tale of the Mind di questo sito. All'interno della pagina ci sono uno o più video contenenti i vari pezzi di gioco. Se sei bloccato in qualche punto del gioco nessun modo è migliore di consultare i video che abbiamo raccolto per te.
In fondo a questa pagina potrete leggere la lista degli Obiettivi da raggiungere per le corrispondenti console, insieme ad una piccola spiegazione su come raggiungerli.
Ed ecco ora finalmente i tanto attesi trucchi per questo gioco.