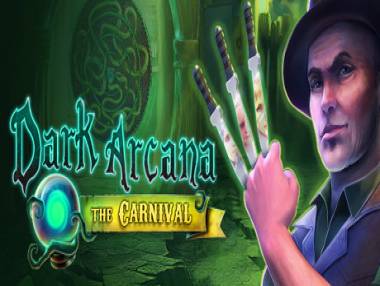 Salve! E' un piacere trovarvi sul nostro sito. Questa pagina riporta tutti i trucchi e i codici che siamo riusciti a trovare per Dark Arcana: The Carnival.
Se riesci a trovarne altri, non esitare ad inviarceli. Li aggiungeremo a quelli già esistenti con degli eventuali ringraziamenti pubblici.
Trova la donna che si è smarrita in un misteriosi Carnevale degli Orrori.
Il nostro materiale può essere utilizzato con le seguenti console: PC / PS4 / XBOX ONE. Questa lista si aggiorna costantamente dal PC / PS4 / XBOX ONE ovvero da quando il gioco è uscito.
Scopri svariati Trucchi, Consigli e Strategie per Dark Arcana: The Carnival (PC / PS4 / XBOX ONE): Obiettivi Facili.
Abbiamo inoltre raccolto per voi la lista degli Achievements con a fianco una piccola spiegazione tradotta su come ottenerli.
Ed ecco ora finalmente i tanto attesi trucchi per questo gioco.