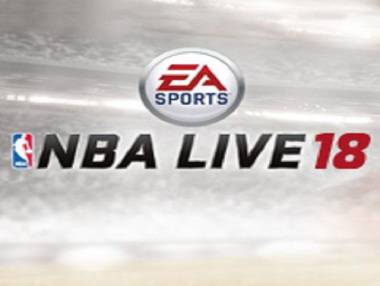 Salve! E' un piacere trovarvi sul nostro sito. Questa pagina riporta tutti i trucchi e i codici che siamo riusciti a trovare per NBA Live 18.
Se conosci altri sbloccabili o strategie, non esitare a contattarci o a commentare l'articolo. Lo renderai più completo e più utile verso tutti i suoi visitatori.
Per contrastare il dominio della serie NBA 2K, Electronic Arts ha deciso di arricchire la formula di NBA Live 18 inserendo una nuova modalità di gioco chiamata The One, in cui gli utenti possono creare il proprio giocatore personalizzandone l'aspetto e le caratteristiche. La demo in arrivo ad agosto ci permetterà di provare il titolo e la modalità The One, con la possibilità di trasferire i salvataggi nel gioco completo.
NBA Live 18 è stato pubblicato il 15/09/2017 per PC / PS4 / XBOX ONE. Noi ci curiamo di aggiornare l'elenco delle console per il quale il gioco è stato pubblicato nel corso del tempo qualora i trucchi si applicassero anche alle nuove arrivate.
Scopri svariati Trucchi, Consigli e Strategie per NBA Live 18 (PC / PS4 / XBOX ONE): Mosse, Abilità e Obiettivi.
Sotto ai trucchi troverete anche la Lista degli Obiettivi per questo gioco con una piccola spiegazione su come ottenerli tutti.
Grazie per aver letto questa breve introduzione. Andiamo ora a mostrare i trucchi.