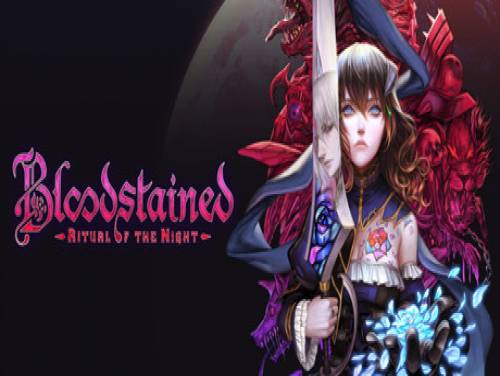 Benvenuti nelle nostre pagine, in particolare in quella dedicata ai trucchi di Bloodstained: Ritual of the Night. Senza ulteriori ritardi andiamo a presentarvi questo articolo!
Ne conosci altri? Saremmo davvero felici di riceverli, in modo da poterli pubblicare sul sito aggiornando questo articolo.
Bloodstained: Ritual of the Night di Koji Igarashi è un GdR a scorrimento laterale incentrato sull'esplorazione. Vesti i panni di Miriam, un'orfana segnata dalla maledizione di un alchimista che lentamente cristallizza il suo corpo. Affronta un castello infestato dai demoni per salvare l'umanità.
I trucchi in nostro possesso sono validi per PC / PS4 / XBOX ONE / SWITCH e dovrebbero essere tutti quelli validi fin da quando il gioco è uscito, ovvero il 18/05/2019. Aggiorniamo l'elenco delle console ogni volta che se ne aggiunge una nuova alla lista.
Scopri svariati Trucchi, Consigli e Strategie per Bloodstained: Ritual of the Night (PC / PS4 / XBOX ONE / SWITCH): Max HP e HP illimitati.
Vuoi tanti trucchi e che siano efficaci? Allora devi provare il Trainer di Bloodstained: Ritual of the Night disponibile su questo sito. Scaricalo ed eseguilo mentre giochi: ti permetterà di sbloccare nuovi trucchi altrimenti non sbloccabili.
In fondo a questa pagina potrete leggere la lista degli Obiettivi da raggiungere per le corrispondenti console, insieme ad una piccola spiegazione su come raggiungerli.
Dopo questa introduzione sul gioco, ecco i trucchi che vi abbiamo promesso.