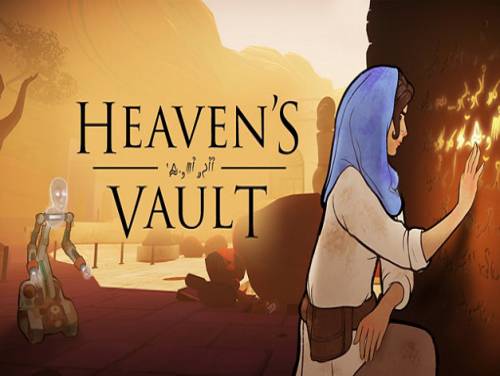 Benvenuti! Di seguito abbiamo raccolto i trucchi di Heaven's Vault, ma non solo. Eventuali Achievements, Codici e Trainer saranno riportati in questa pagina se e quando saranno disponibili.
Potrebbero non essere tutti! Se hai trovato qualcosa di nuovo contattaci o commenta questo articolo e saremo lieti di aggiungere il tuo materiale a quello già esistente.
Explore lost ruins, decipher ancient inscriptions, and create your own story in this massively-branching archaeological science-fiction adventure game from the creators of 80 Days.
Questo gioco è stato rilasciato il 16/04/2019 ed i trucchi che possediamo sono validi per PC / PS4 / XBOX ONE / SWITCH. Questo elenco verrà aggiornato nel tempo ogni volta che ci accorgiamo dell'esistenza di nuove console sulle quali Heaven's Vault è stato pubblicato.
Scopri svariati Trucchi, Consigli e Strategie per Heaven's Vault (PC / PS4 / XBOX ONE / SWITCH): Consigli Utili.
Abbiamo inoltre raccolto per voi la lista degli Achievements con a fianco una piccola spiegazione tradotta su come ottenerli.
Finite tutte le premesse, vi mostriamo i trucchi che abbiamo recuperato.