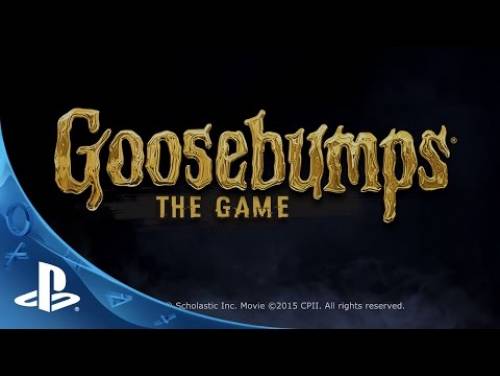 Benvenuti! Di seguito abbiamo raccolto i trucchi di Goosebumps: The Game, ma non solo. Eventuali Achievements, Codici e Trainer saranno riportati in questa pagina se e quando saranno disponibili.
Se sei in possesso di altro materiale non esitare a postarlo o a mandarcelo. Saremo felicissimi di postarlo all'interno dell'articolo con eventuali ringraziamenti.
Oggi tornare a casa da scuola sarà molto più spaventoso del solito... Il tuo noioso quartiere è stato invaso dai mostri! Dei lupi mannari si aggirano per i boschi, gli gnomi ti saltellano fra i piedi e a mezzanotte gli spaventapasseri prendono vita.
Questo gioco è stato rilasciato il 13/10/2015 ed i trucchi che possediamo sono validi per PC / PS4 / XBOX ONE / SWITCH. Questo elenco verrà aggiornato nel tempo ogni volta che ci accorgiamo dell'esistenza di nuove console sulle quali Goosebumps: The Game è stato pubblicato.
Scopri svariati Trucchi, Consigli e Strategie per Goosebumps: The Game (PC / PS4 / XBOX ONE / SWITCH): Consigli Utili.
Abbiamo inoltre raccolto per voi la lista degli Achievements con a fianco una piccola spiegazione tradotta su come ottenerli.
Finite tutte le premesse, vi mostriamo i trucchi che abbiamo recuperato.