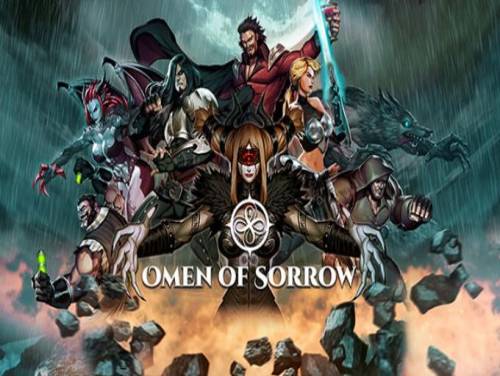 Benvenuto su Apocanow! Questo articolo parla di trucchi e codici del gioco Omen of Sorrow e raccoglie in esso tutto il materiale videoludico riguardante questo gioco, in particolare anche Trainers, Achievements ed eventuali soluzioni.
Se ne conosci altri, suggeriscili contattandoci e saremo lieti di pubblicarli qui su questo articolo.
Omen of Sorrow è un classico gioco di combattimento 2D a quattro pulsanti, con grafica Unreal Engine 4, un cast di personaggi ispirati all'horror classico, alla fantasia e alla mitologia e un sistema di combattimento progettato da zero per sfruttare le abilità del giocatore, piuttosto rispetto a statistiche o possibilità casuali, con meccaniche di combattimento profonde che favoriscono il movimento e spaziano su un'esecuzione stretta per fornire un'esperienza coinvolgente sia per i professionisti che per i nuovi arrivati!
Abbiamo materiale valido per PC / PS4 / XBOX ONE. La lista delle console è in continuo aggiornamento dal 01/01/2018, data in cui Omen of Sorrow è stato pubblicato.
Scopri svariati Trucchi, Consigli e Strategie per Omen of Sorrow (PC / PS4 / XBOX ONE): Consigli Utili.
In fondo alla pagina troverete anche una lista degli obiettivi sbloccabili in questo gioco con una piccola guida. La lista è in inglese ma abbiamo riportato anche una versione tradotta automaticamente per facilitarne la comprensione.
Grazie per aver letto questa breve introduzione. Andiamo ora a mostrare i trucchi.