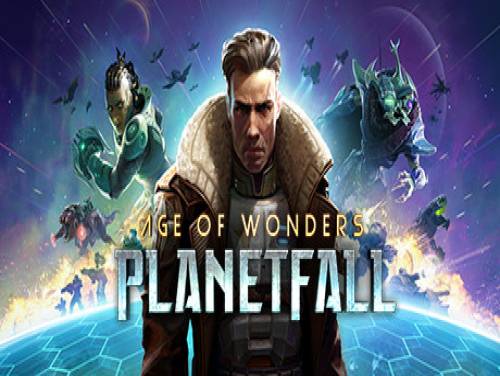 Benvenuto su Apocanow! Questo articolo parla di trucchi e codici del gioco Age of Wonders: Planetfall e raccoglie in esso tutto il materiale videoludico riguardante questo gioco, in particolare anche Trainers, Achievements ed eventuali soluzioni.
Se conosci altri sbloccabili o strategie, non esitare a contattarci o a commentare l'articolo. Lo renderai più completo e più utile verso tutti i suoi visitatori.
Age of Wonders: Planetfall è il nuovo gioco strategico di Triumph Studios, creatori dell'acclamata serie di Age of Wonders. Questo nuovo episodio fa rotta verso lo spazio: ritroverai le classiche dinamiche di combattimento tattico a turni e la possibilità di costruire un vasto impero...
I trucchi in nostro possesso sono validi per PC / PS4 / XBOX ONE e dovrebbero essere tutti quelli validi fin da quando il gioco è uscito, ovvero il 6/07/2019. Aggiorniamo l'elenco delle console ogni volta che se ne aggiunge una nuova alla lista.
Scopri 2 Trucchi, Consigli e Strategie per Age of Wonders: Planetfall (PC / PS4 / XBOX ONE): Unità a un giro e Livello.
Oltre ai trucchi possiamo fornirvi anche le soluzioni di questo gioco sotto forma di video guida. Entra nella pagina della soluzione di Age of Wonders: Planetfall e potrai trovare una guida passo passo per finire il gioco e, spesso, anche ai collezionabili del gioco.
Abbiamo inoltre trovato un Trainer per questo gioco. Questo programma per PC permette di aggiungere trucchi al gioco che non potresti ottenere in nessun altro modo e di attivarli mentre giochi.
Abbiamo inoltre raccolto per voi la lista degli Achievements con a fianco una piccola spiegazione tradotta su come ottenerli.
Ed ecco ora finalmente i tanto attesi trucchi per questo gioco.