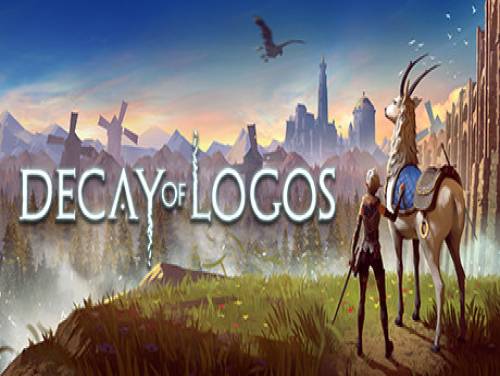 Benvenuto su Apocanow! Questo articolo parla di trucchi e codici del gioco Decay of Logos e raccoglie in esso tutto il materiale videoludico riguardante questo gioco, in particolare anche Trainers, Achievements ed eventuali soluzioni.
Se riesci a trovarne altri, non esitare ad inviarceli. Li aggiungeremo a quelli già esistenti con degli eventuali ringraziamenti pubblici.
Immergiti nel mondo di Decay Of Logos e svela i suoi misteri. Esplora vecchi sotterranei, combatti nemici spietati e viaggia attraverso un vibrante regno fantasy interconnesso con il tuo mistico compagno di alci.
Tutte le informazioni sui trucchi contenute in questo articolo sono valide per Decay of Logos dal 30/07/2019, per le console PC / PS4 / XBOX ONE / SWITCH. La lista viene aggiornata ogni volta che il gioco viene pubblicato per una nuova console.
Scopri svariati Trucchi, Consigli e Strategie per Decay of Logos (PC / PS4 / XBOX ONE / SWITCH): Lo stress degli alci illimitato e Modifica: INT.
Disponibile su questo sito è anche la soluzione di Decay of Logos: una video guida composta da video presi da YouTube ti guiderà dall'inizio alla fine del gioco e spesso anche attraverso i segreti e i collezionabili all'interno del gioco. Puoi trovare tutto questo nella nostra pagina ufficiale dedicata alla soluzione di Decay of Logos
Se volete davvero tanti trucchi per Decay of Logos è il vostro giorno fortunato! Abbiamo a disposizione un Trainer che, una volta scaricato ed eseguito durante il gioco, vi permetterà di sbloccare tanti trucchi. La lista dei trucchi sbloccati potete trovarla più in basso.
In fondo a questa pagina potrete leggere la lista degli Obiettivi da raggiungere per le corrispondenti console, insieme ad una piccola spiegazione su come raggiungerli.
Dopo questa introduzione sul gioco, ecco i trucchi che vi abbiamo promesso.