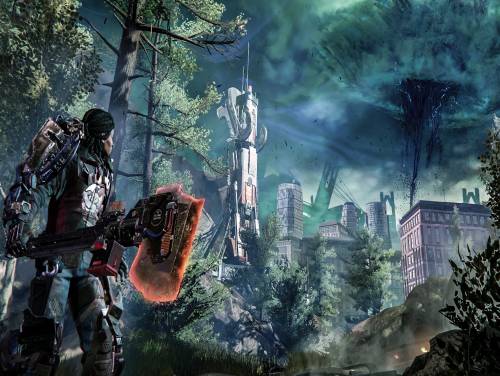 Salve e benvenuti su Apocanow. Vi presentiamo l'articolo che parla dei trucchi e codici di The Surge 2. Speriamo che vi sia utile e vi possa permettere di migliorare la vostra esperienza videoludica.
Speriamo che possa esservi di aiuto e che possiate apprezzare il nostro lavoro. Se hai trucchi da suggerire, commenta o contattaci e aggiorneremo la pagina.
Esplora l'enorme e devastata Jericho City e cerca di sopravvivere. Affronta atroci minacce in scontri senza pietà, squarcia e strappa gli arti dai tuoi avversari e fai tuo il loro equipaggiamento.
Tutte le informazioni sui trucchi contenute in questo articolo sono valide per The Surge 2 dal 24/09/2019, per le console PC / PS4 / XBOX ONE. La lista viene aggiornata ogni volta che il gioco viene pubblicato per una nuova console.
Scopri svariati Trucchi, Consigli e Strategie per The Surge 2 (PC / PS4 / XBOX ONE): Iniezioni di impianti illimitate e Modifica: armatura base.
Non basta? Abbiamo anche la Soluzione di The Surge 2! Puoi trovarla nella apposita guida di The Surge 2 di questo sito. All'interno della pagina ci sono uno o più video contenenti i vari pezzi di gioco. Se sei bloccato in qualche punto del gioco nessun modo è migliore di consultare i video che abbiamo raccolto per te.
Abbiamo inoltre trovato un Trainer per questo gioco. Questo programma per PC permette di aggiungere trucchi al gioco che non potresti ottenere in nessun altro modo e di attivarli mentre giochi.
In fondo a questa pagina potrete leggere la lista degli Obiettivi da raggiungere per le corrispondenti console, insieme ad una piccola spiegazione su come raggiungerli.
Passiamo a mostrarvi i trucchi dopo l'introduzione che abbiamo appena scritto.