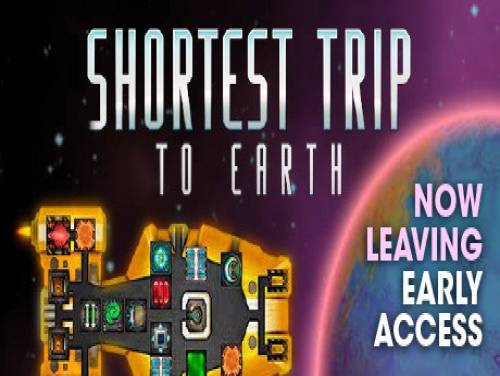 Benvenuti! Di seguito abbiamo raccolto i trucchi di Shortest Trip to Earth, ma non solo. Eventuali Achievements, Codici e Trainer saranno riportati in questa pagina se e quando saranno disponibili.
Se ne conosci altri, suggeriscili contattandoci e saremo lieti di pubblicarli qui su questo articolo.
Shortest Trip to Earth è un simulatore spaziale roguelike incentrato sull'esplorazione, sulla gestione della navicella e su battaglie tattiche. Parti per un pericoloso viaggio attraverso l'universo, dove infuria una guerra intergalattica.
Abbiamo materiale valido per PC. La lista delle console è in continuo aggiornamento dal 15/07/2019, data in cui Shortest Trip to Earth è stato pubblicato.
Scopri svariati Trucchi, Consigli e Strategie per Shortest Trip to Earth (PC): Esotici illimitati e Sintetici illimitati.
Se volete davvero tanti trucchi per Shortest Trip to Earth è il vostro giorno fortunato! Abbiamo a disposizione un Trainer che, una volta scaricato ed eseguito durante il gioco, vi permetterà di sbloccare tanti trucchi. La lista dei trucchi sbloccati potete trovarla più in basso.
In fondo alla pagina troverete anche una lista degli obiettivi sbloccabili in questo gioco con una piccola guida. La lista è in inglese ma abbiamo riportato anche una versione tradotta automaticamente per facilitarne la comprensione.
Ed ecco ora finalmente i tanto attesi trucchi per questo gioco.