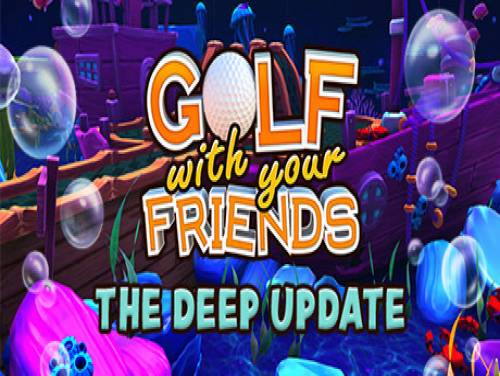 Benvenuti nalla pagina relativa ai trucchi di Golf With Your Friends. Vi mostriamo tutto il materiale che abbiamo trovato, essendo questo un sito completamente dedicato ai trucchi e alla soluzioni dei videogiochi.
Speriamo che possa esservi di aiuto e che possiate apprezzare il nostro lavoro. Se hai trucchi da suggerire, commenta o contattaci e aggiorneremo la pagina.
A cosa servono gli amici, se non a giocare a golf... con gli amici! Il mini golf diventa maxi a Golf Con i Tuoi Amici, tra percorsi pieni di insidie e partite simultanee tra 12 giocatori!
I trucchi in nostro possesso sono validi per PC e dovrebbero essere tutti quelli validi fin da quando il gioco è uscito, ovvero il 19/05/2020. Aggiorniamo l'elenco delle console ogni volta che se ne aggiunge una nuova alla lista.
Scopri svariati Trucchi, Consigli e Strategie per Golf With Your Friends (PC): Consigli Utili.
In fondo a questa pagina potrete leggere la lista degli Obiettivi da raggiungere per le corrispondenti console, insieme ad una piccola spiegazione su come raggiungerli.
Passiamo a mostrarvi i trucchi dopo l'introduzione che abbiamo appena scritto.