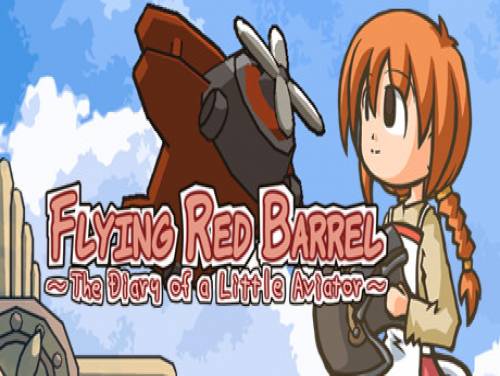 Benvenuti nalla pagina relativa ai trucchi di Flying Red Barrel - The Diary of a Little Aviator. Vi mostriamo tutto il materiale che abbiamo trovato, essendo questo un sito completamente dedicato ai trucchi e alla soluzioni dei videogiochi.
Se hai trovato nuovi segreti o codici e vuoi condividerli, non esitare! Siamo sempre felici di poter integrare il nostro materiale con altro e di poterlo rendere disponibile a tutti.
Volo Red Barrel ~Il Diario di un Piccolo Aviatore~ è una vecchia scuola di inferno proiettile/STG gioco con i finali multipli basati su azioni.
I trucchi in nostro possesso sono validi per PC e dovrebbero essere tutti quelli validi fin da quando il gioco è uscito, ovvero il 19/06/2020. Aggiorniamo l'elenco delle console ogni volta che se ne aggiunge una nuova alla lista.
Scopri svariati Trucchi, Consigli e Strategie per Flying Red Barrel - The Diary of a Little Aviator (PC): Consigli Utili.
Per voi abbiamo messo a disposizione anche la lista degli Achievements di questo gioco con una spiegazione tradotta automaticamente su come sbloccarli.
L'introduzione è finita. Ecco a voi i trucchi per questo gioco.