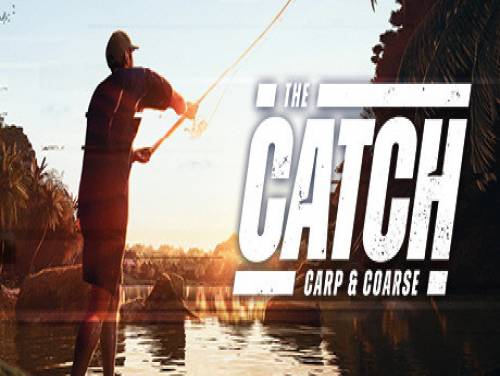 Benvenuti nalla pagina relativa ai trucchi di The Catch: Carp *ECOMM* Coarse. Vi mostriamo tutto il materiale che abbiamo trovato, essendo questo un sito completamente dedicato ai trucchi e alla soluzioni dei videogiochi.
Speriamo che possa esservi di aiuto e che possiate apprezzare il nostro lavoro. Se hai trucchi da suggerire, commenta o contattaci e aggiorneremo la pagina.
Prendere a caccia di una vita come target, e a perseguire il mostro di dimensioni di pesce in tutto il mondo. Si sta insieme, in attesa.... La linea si stringe, la sveglia urla, il pesce e la battaglia ha inizio!
I trucchi in nostro possesso sono validi per PC e dovrebbero essere tutti quelli validi fin da quando il gioco è uscito, ovvero il 30/06/2020. Aggiorniamo l'elenco delle console ogni volta che se ne aggiunge una nuova alla lista.
Scopri svariati Trucchi, Consigli e Strategie per The Catch: Carp *ECOMM* Coarse (PC): Consigli Utili.
Abbiamo inoltre raccolto per voi la lista degli Achievements con a fianco una piccola spiegazione tradotta su come ottenerli.
Finite tutte le premesse, vi mostriamo i trucchi che abbiamo recuperato.