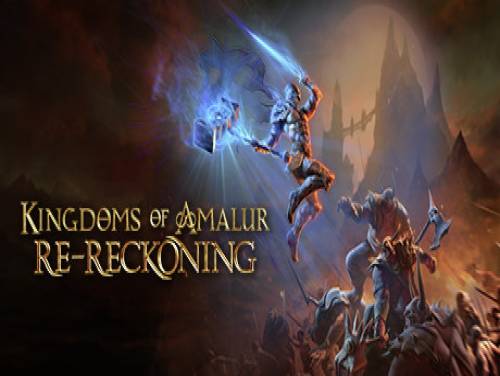 Vi presentiamo la pagina di Apocanow dedicata ai trucchi e segreti di Kingdoms of Amalur: Re-Reckoning! In essa si trovano tutti gli sbloccabili e le strategie per andare avanti nel gioco, superare parti difficili e scoprire nuove parti di gioco.
Se riesci a trovarne altri, non esitare ad inviarceli. Li aggiungeremo a quelli già esistenti con degli eventuali ringraziamenti pubblici.
Ritorna un successo degli RPG! Rimasterizzato con grafica incredibile e gameplay aggiornato, Re-Reckoning offre intensi combattimenti RPG personalizzabili in un immenso mondo di gioco.
I trucchi in nostro possesso sono validi per PC e dovrebbero essere tutti quelli validi fin da quando il gioco è uscito, ovvero il 8/08/2020. Aggiorniamo l'elenco delle console ogni volta che se ne aggiunge una nuova alla lista.
Scopri svariati Trucchi, Consigli e Strategie per Kingdoms of Amalur: Re-Reckoning (PC): Infinite frecce e munizioni e modifica: limite di inventario.
Non basta? Abbiamo anche la Soluzione di Kingdoms of Amalur: Re-Reckoning! Puoi trovarla nella apposita guida di Kingdoms of Amalur: Re-Reckoning di questo sito. All'interno della pagina ci sono uno o più video contenenti i vari pezzi di gioco. Se sei bloccato in qualche punto del gioco nessun modo è migliore di consultare i video che abbiamo raccolto per te.
Possiamo offrirvi, inoltre, anche il Trainer per questo gioco. In una pagina dedicata potrai scaricare il Trainer di Kingdoms of Amalur: Re-Reckoning, che ti permetterà di sbloccare dei nuovi trucchi non sbloccabili altrimenti.
Per voi abbiamo messo a disposizione anche la lista degli Achievements di questo gioco con una spiegazione tradotta automaticamente su come sbloccarli.
Dopo questa introduzione sul gioco, ecco i trucchi che vi abbiamo promesso.