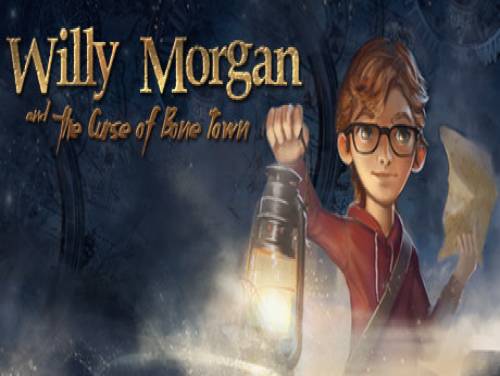 Benvenuto su Apocanow! Questo articolo parla di trucchi e codici del gioco Willy Morgan and the Curse of Bone Town e raccoglie in esso tutto il materiale videoludico riguardante questo gioco, in particolare anche Trainers, Achievements ed eventuali soluzioni.
Se hai trovato nuovi segreti o codici e vuoi condividerli, non esitare! Siamo sempre felici di poter integrare il nostro materiale con altro e di poterlo rendere disponibile a tutti.
Una lettera di 10 anni fa, un'intricata rete di bugie da svelare e un mistero da risolvere. Esplora una città di pirati non convenzionale, tuffati nel passato, raccogli oggetti e cerca indizi per aiutare Willy a scoprire cosa è successo a suo padre ...
Abbiamo materiale valido per PC. La lista delle console è in continuo aggiornamento dal 11/08/2020, data in cui Willy Morgan and the Curse of Bone Town è stato pubblicato.
Scopri svariati Trucchi, Consigli e Strategie per Willy Morgan and the Curse of Bone Town (PC): Consigli Utili.
In fondo alla pagina troverete anche una lista degli obiettivi sbloccabili in questo gioco con una piccola guida. La lista è in inglese ma abbiamo riportato anche una versione tradotta automaticamente per facilitarne la comprensione.
L'introduzione è finita. Ecco a voi i trucchi per questo gioco.