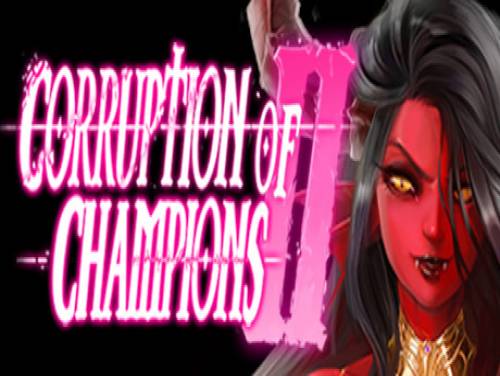 Benvenuti nalla pagina relativa ai trucchi di Corruption of Champions II. Vi mostriamo tutto il materiale che abbiamo trovato, essendo questo un sito completamente dedicato ai trucchi e alla soluzioni dei videogiochi.
Se conosci altri sbloccabili o strategie, non esitare a contattarci o a commentare l'articolo. Lo renderai più completo e più utile verso tutti i suoi visitatori.
Corruption of Champions II è un gioco di ruolo di avventura basato su testo erotico in cui combatti con un'invasione di demoni perversi nel tuo regno natale. Stimola con amici e nemici come i chierici catgirl e i maghi kitsune, trasforma il tuo corpo e cerca di sconfiggere la corruzione che si diffonde o arrenditi ad essa!
Corruption of Champions II è stato pubblicato il 14/08/2020 per PC. Noi ci curiamo di aggiornare l'elenco delle console per il quale il gioco è stato pubblicato nel corso del tempo qualora i trucchi si applicassero anche alle nuove arrivate.
Scopri svariati Trucchi, Consigli e Strategie per Corruption of Champions II (PC): Consigli Utili.
Per voi abbiamo messo a disposizione anche la lista degli Achievements di questo gioco con una spiegazione tradotta automaticamente su come sbloccarli.
Grazie per aver letto questa breve introduzione. Andiamo ora a mostrare i trucchi.