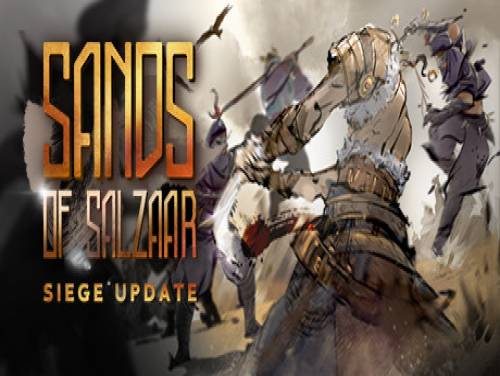 Benvenuti nalla pagina relativa ai trucchi di Sands of Salzaar. Vi mostriamo tutto il materiale che abbiamo trovato, essendo questo un sito completamente dedicato ai trucchi e alla soluzioni dei videogiochi.
Ne conosci altri? Saremmo davvero felici di riceverli, in modo da poterli pubblicare sul sito aggiornando questo articolo.
Portandoti in un deserto esotico dove recluterai, addestrerai e guiderai le tue truppe in battaglia contro città e fazioni rivali. Imbarcati in un'avventura che è unicamente tua; Personaggi, professioni e fazioni personalizzabili. La terra è piena di una varietà di segreti nascosti.
I trucchi in nostro possesso sono validi per PC e dovrebbero essere tutti quelli validi fin da quando il gioco è uscito, ovvero il 03/01/2020. Aggiorniamo l'elenco delle console ogni volta che se ne aggiunge una nuova alla lista.
Scopri svariati Trucchi, Consigli e Strategie per Sands of Salzaar (PC): Abilità di sblocco facile e velocità di gioco.
Sands of Salzaar ha a disposizione anche un Trainer promo. Se lo scarichi e lo esegui mentre giochi, ti permetterà di ottenere funzionalità nuove, in genere dei trucchi aggiuntivi non ottenibili in nessun altro modo.
Sotto ai trucchi troverete anche la Lista degli Obiettivi per questo gioco con una piccola spiegazione su come ottenerli tutti.
Grazie per aver letto questa breve introduzione. Andiamo ora a mostrare i trucchi.