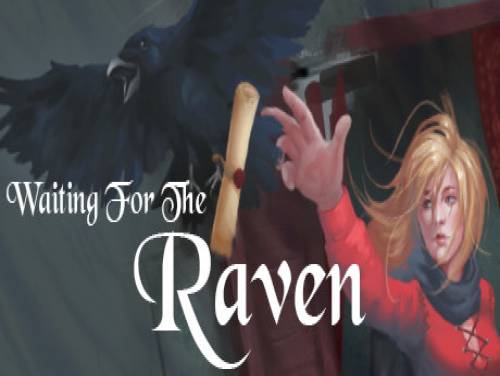 Siamo lieti di presentarvi questo articolo dedicato ai trucchi e ai codici di Waiting For The Raven. Qui troverete tutte le risorse che la nostra redazione ha trovato su Waiting For The Raven, in particolare, oltre a quanto scritto, anche Trainers e Achievements.
Speriamo che possa esservi di aiuto e che possiate apprezzare il nostro lavoro. Se hai trucchi da suggerire, commenta o contattaci e aggiorneremo la pagina.
Diventa padrone delle spie, connessioni di piante e agenti negli inferi. A chi ti unirai? Chi può essere tradito? Decifra lettere, risolvi misteri, gestisci affari, spia, corrompi, rapisci, assassina, seduci in un ibrido atmosferico sperimentale di esperienza di spionaggio in prima persona e dall'alto verso il basso.
Waiting For The Raven è stato pubblicato il 13/08/2020 per PC. Noi ci curiamo di aggiornare l'elenco delle console per il quale il gioco è stato pubblicato nel corso del tempo qualora i trucchi si applicassero anche alle nuove arrivate.
Scopri svariati Trucchi, Consigli e Strategie per Waiting For The Raven (PC): Consigli Utili.
Abbiamo inoltre raccolto per voi la lista degli Achievements con a fianco una piccola spiegazione tradotta su come ottenerli.
Finite tutte le premesse, vi mostriamo i trucchi che abbiamo recuperato.