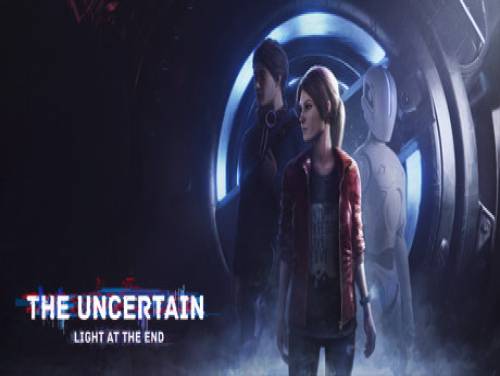 Salve e benvenuti su Apocanow. Vi presentiamo l'articolo che parla dei trucchi e codici di The Uncertain: Light at the End. Speriamo che vi sia utile e vi possa permettere di migliorare la vostra esperienza videoludica.
Se sei a conoscenza di nuovi trucchi, saremmo felici di conoscerli. Contattaci o commenta questo articolo! Aiuterai anche altri utenti che sono alla ricerca.
The Uncertain è un gioco di avventura ambientato in una Terra del futuro, dopo l'apocalisse. Esplora questo mondo misterioso e prendi decisioni in grado di cambiare il corso della storia del tuo personaggio.
Il nostro materiale può essere utilizzato con le seguenti console: PC / PS4 / XBOX ONE / SWITCH. Questa lista si aggiorna costantamente dal PC / PS4 / XBOX ONE / SWITCH ovvero da quando il gioco è uscito.
Scopri svariati Trucchi, Consigli e Strategie per The Uncertain: Light at the End (PC / PS4 / XBOX ONE / SWITCH): Consigli Utili.
Non solo, siamo in grado di offrirvi anche la soluzione di questo gioco! Consultate la soluzione di The Uncertain: Light at the End di apocanow, ovvero una selezione di video di YouTube creata appositamente da utenti terzi allo scopo di guidare tutti gli altri giocatori verso il completamento del gioco. Spesso le soluzioni sono anche utili per completare Obiettivi e Trofei.
Per voi abbiamo messo a disposizione anche la lista degli Achievements di questo gioco con una spiegazione tradotta automaticamente su come sbloccarli.
L'introduzione è finita. Ecco a voi i trucchi per questo gioco.