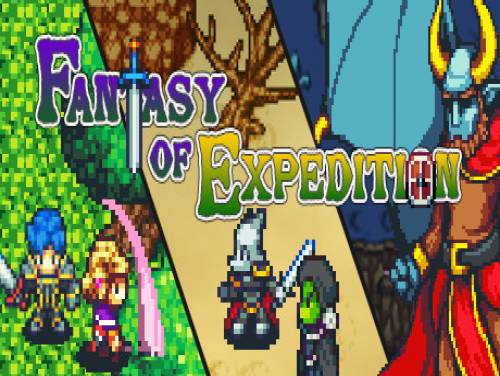 Benvenuto nell'articolo di questo sito associato ai trucchi e agli sbloccabili di Fantasy of Expedition. Tutti i segreti da noi conosciuti relativi a questo gioco sono scritti su questa pagina.
Se sei a conoscenza di nuovi trucchi, saremmo felici di conoscerli. Contattaci o commenta questo articolo! Aiuterai anche altri utenti che sono alla ricerca.
Fantasy of Expedition è un gioco di avventura di strategia roguelike in cui i giocatori guidano il proprio esercito in una spedizione incaricata dai Cieli. Fai attenzione alle scelte che fai sulle nostre mappe randomizzate! Recluta, acquista e raccogli reliquie per vincere battaglie e risolvere eventi. Il tuo destino attende!
Questo gioco è stato rilasciato il 13/09/2020 ed i trucchi che possediamo sono validi per PC. Questo elenco verrà aggiornato nel tempo ogni volta che ci accorgiamo dell'esistenza di nuove console sulle quali Fantasy of Expedition è stato pubblicato.
Scopri svariati Trucchi, Consigli e Strategie per Fantasy of Expedition (PC): Consigli Utili.
Per voi abbiamo messo a disposizione anche la lista degli Achievements di questo gioco con una spiegazione tradotta automaticamente su come sbloccarli.
Passiamo a mostrarvi i trucchi dopo l'introduzione che abbiamo appena scritto.