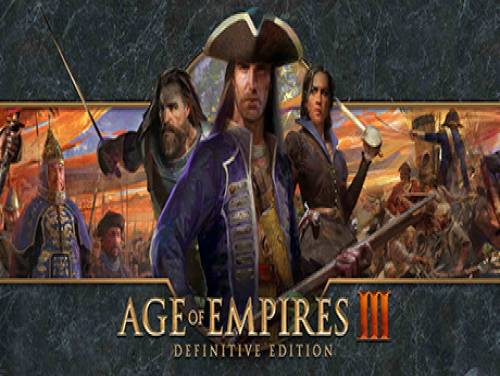 Benvenuti nelle nostre pagine, in particolare in quella dedicata ai trucchi di Age of Empires III: Definitive Edition. Senza ulteriori ritardi andiamo a presentarvi questo articolo!
Se sei a conoscenza di nuovi trucchi, saremmo felici di conoscerli. Contattaci o commenta questo articolo! Aiuterai anche altri utenti che sono alla ricerca.
Age of Empires III: Definitive Edition completa la celebrazione di uno dei franchise di strategia in tempo reale più amati di sempre con grafica e musica rimasterizzati, tutte le espansioni rilasciate in precedenza e contenuti tutti nuovi da provare per la prima volta.
Il nostro materiale può essere utilizzato con le seguenti console: PC. Questa lista si aggiorna costantamente dal PC ovvero da quando il gioco è uscito.
Scopri svariati Trucchi, Consigli e Strategie per Age of Empires III: Definitive Edition (PC): Risorse illimitate e velocità di gioco.
Vorresti tanti trucchi per Age of Empires III: Definitive Edition che non potresti altrimenti ottenere? Scarica il Trainer disponibile su questo sito in fondo alla pagina. Una volta eseguito ed attivato ti permetterà di aggiungere trucchi al gioco non ottenibili altrimenti.
In fondo alla pagina troverete anche una lista degli obiettivi sbloccabili in questo gioco con una piccola guida. La lista è in inglese ma abbiamo riportato anche una versione tradotta automaticamente per facilitarne la comprensione.
Passiamo a mostrarvi i trucchi dopo l'introduzione che abbiamo appena scritto.