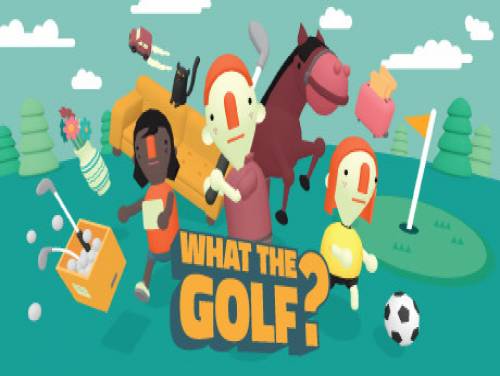 Siamo lieti di presentarvi questo articolo dedicato ai trucchi e ai codici di WHAT THE GOLF?. Qui troverete tutte le risorse che la nostra redazione ha trovato su WHAT THE GOLF?, in particolare, oltre a quanto scritto, anche Trainers e Achievements.
Potrebbero non essere tutti! Se hai trovato qualcosa di nuovo contattaci o commenta questo articolo e saremo lieti di aggiungere il tuo materiale a quello già esistente.
Per le persone che odiano il golf - fatto da persone che non sanno nulla di golf.
I trucchi in nostro possesso sono validi per PC e dovrebbero essere tutti quelli validi fin da quando il gioco è uscito, ovvero il 22/10/2020. Aggiorniamo l'elenco delle console ogni volta che se ne aggiunge una nuova alla lista.
Scopri svariati Trucchi, Consigli e Strategie per WHAT THE GOLF? (PC): Consigli Utili.
Disponibile in coda all'articolo anche la lista degli Achievements di questo gioco con una indicazione su come sbloccarli.
Ed ecco ora finalmente i tanto attesi trucchi per questo gioco.