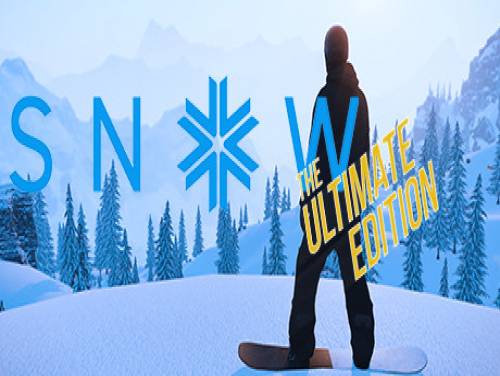 Benvenuto nell'articolo di questo sito associato ai trucchi e agli sbloccabili di SNOW - The Ultimate Edition. Tutti i segreti da noi conosciuti relativi a questo gioco sono scritti su questa pagina.
Sei a conoscenza di altri trucchi o possiedi altro materiale? Inviacelo senza problemi! Puoi commentare questo articolo oppure contattarci in privato e saremo lieti di aggiornare la pagina anche con il contenuto del materiale che ci avrai inviato!
NEVE - La Ultimate Edition è l'unico gioco di sport invernali open world.
Il nostro materiale può essere utilizzato con le seguenti console: PC. Questa lista si aggiorna costantamente dal PC ovvero da quando il gioco è uscito.
Scopri svariati Trucchi, Consigli e Strategie per SNOW - The Ultimate Edition (PC): Consigli Utili.
Disponibile in coda all'articolo anche la lista degli Achievements di questo gioco con una indicazione su come sbloccarli.
Grazie per aver letto questa breve introduzione. Andiamo ora a mostrare i trucchi.