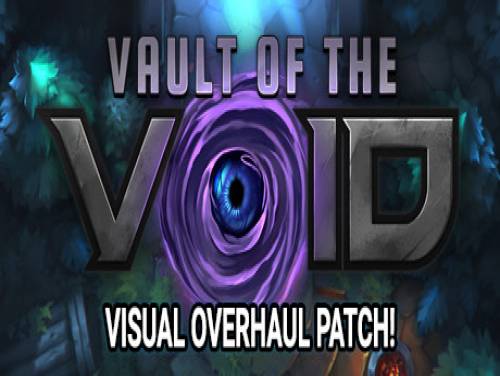 Salve! E' un piacere trovarvi sul nostro sito. Questa pagina riporta tutti i trucchi e i codici che siamo riusciti a trovare per Vault of the Void.
Ne conosci altri? Saremmo davvero felici di riceverli, in modo da poterli pubblicare sul sito aggiornando questo articolo.
Un gioco di carte roguelite in cui costruisci il tuo mazzo, scambiando dentro e fuori le carte man mano che avanzi, perfezionando le combo definitive.RiprovaAggiorna & amp;Riprovapersonalizza le tue carte con le Pietre del Vuoto, infondendole con nuove abilità per aiutare a sconfiggere gli insidiosi servitori che si frappongono tra te e The Void.Riprova
Abbiamo materiale valido per PC. La lista delle console è in continuo aggiornamento dal 20/11/2020, data in cui Vault of the Void è stato pubblicato.
Scopri svariati Trucchi, Consigli e Strategie per Vault of the Void (PC): Consigli Utili.
Per voi abbiamo messo a disposizione anche la lista degli Achievements di questo gioco con una spiegazione tradotta automaticamente su come sbloccarli.
L'introduzione è finita. Ecco a voi i trucchi per questo gioco.