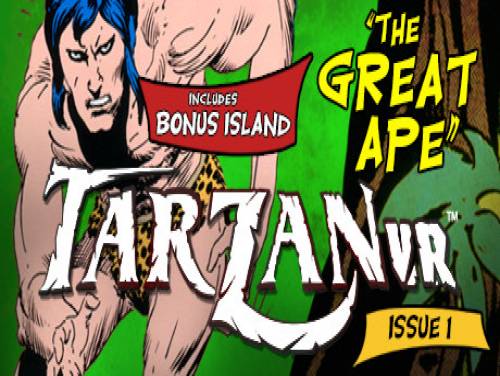 Siamo lieti di mostrarvi il materiale videoludico che abbiamo raccolto per Tarzan VR Issue #1 - THE GREAT APE!
Se sei in possesso di altro materiale non esitare a postarlo o a mandarcelo. Saremo felicissimi di postarlo all'interno dell'articolo con eventuali ringraziamenti.
Benvenuto nella giungla!RiprovaViaggia attraverso le fantastiche terre di Tarzan in un'avventura in 3 parti creata appositamente per la realtà virtuale.RiprovaOscilla, nuota, arrampicati e fatti strada attraverso terre selvagge dove gli unici limiti sono la tua immaginazione.Riprova
Tarzan VR Issue #1 - THE GREAT APE è stato pubblicato il 17/11/2020 per PC. Noi ci curiamo di aggiornare l'elenco delle console per il quale il gioco è stato pubblicato nel corso del tempo qualora i trucchi si applicassero anche alle nuove arrivate.
Scopri svariati Trucchi, Consigli e Strategie per Tarzan VR Issue #1 - THE GREAT APE (PC): Consigli Utili.
Abbiamo inoltre raccolto per voi la lista degli Achievements con a fianco una piccola spiegazione tradotta su come ottenerli.
Finite tutte le premesse, vi mostriamo i trucchi che abbiamo recuperato.