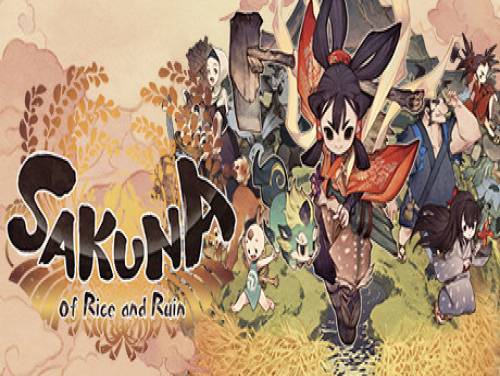 Benvenuti! Di seguito abbiamo raccolto i trucchi di Sakuna: Of Rice and Ruin, ma non solo. Eventuali Achievements, Codici e Trainer saranno riportati in questa pagina se e quando saranno disponibili.
Se sei in possesso di altro materiale non esitare a postarlo o a mandarcelo. Saremo felicissimi di postarlo all'interno dell'articolo con eventuali ringraziamenti.
Scopri il vero potere del riso in Sakuna: Of Rice and Ruin!RiprovaAffronta orde di demoni in combattimenti a scorrimento laterale per reclamare la terra nei panni di Sakuna, una dea del raccolto viziata bandita su un'isola pericolosa.RiprovaQuindi, torna al tuo villaggio di montagna e coltiva un campo pieno di riso glorioso.Riprova
Tutte le informazioni sui trucchi contenute in questo articolo sono valide per Sakuna: Of Rice and Ruin dal 10/11/2020, per le console PC. La lista viene aggiornata ogni volta che il gioco viene pubblicato per una nuova console.
Scopri svariati Trucchi, Consigli e Strategie per Sakuna: Of Rice and Ruin (PC): Consigli Utili.
Abbiamo inoltre raccolto per voi la lista degli Achievements con a fianco una piccola spiegazione tradotta su come ottenerli.
Ed ecco ora finalmente i tanto attesi trucchi per questo gioco.