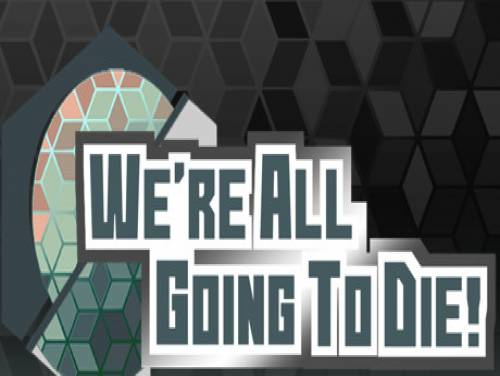 Benvenuti nalla pagina relativa ai trucchi di We're All Going To Die. Vi mostriamo tutto il materiale che abbiamo trovato, essendo questo un sito completamente dedicato ai trucchi e alla soluzioni dei videogiochi.
Se sei a conoscenza di nuovi trucchi, saremmo felici di conoscerli. Contattaci o commenta questo articolo! Aiuterai anche altri utenti che sono alla ricerca.
Raduna una squadra e combatti per la sopravvivenza in We're All Going To Die.RiprovaCollabora con una squadra usando abilità, equipaggiamento ed esplorando diversi livelli per ottenere il massimo dalla tua lotta contro la tua morte, dopotutto, ad un certo punto morirete tutti.Riprova
Questo gioco è stato rilasciato il 19/02/2021 ed i trucchi che possediamo sono validi per PC. Questo elenco verrà aggiornato nel tempo ogni volta che ci accorgiamo dell'esistenza di nuove console sulle quali We're All Going To Die è stato pubblicato.
Scopri svariati Trucchi, Consigli e Strategie per We're All Going To Die (PC): Consigli Utili.
Sotto ai trucchi troverete anche la Lista degli Obiettivi per questo gioco con una piccola spiegazione su come ottenerli tutti.
Grazie per aver letto questa breve introduzione. Andiamo ora a mostrare i trucchi.