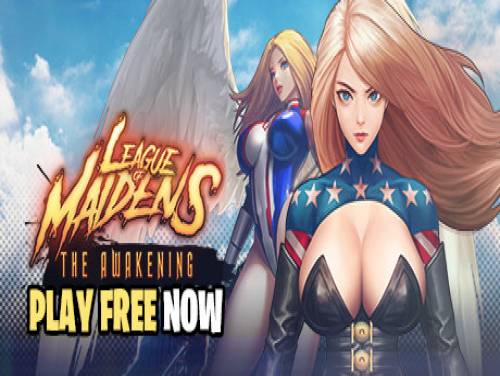 Benvenuto su Apocanow! Questo articolo parla di trucchi e codici del gioco League of Maidens e raccoglie in esso tutto il materiale videoludico riguardante questo gioco, in particolare anche Trainers, Achievements ed eventuali soluzioni.
Ne conosci altri? Saremmo davvero felici di riceverli, in modo da poterli pubblicare sul sito aggiornando questo articolo.
League of Maidens® è un gioco RPG d'azione online GRATUITO per giocatore singolo con bellissime fanciulle con pistole e super poteri dello studio indipendente Maiden Gaming.RiprovaCaratteristiche: ricerca, modalità battaglia, personalizzazione, posa e amp;RiprovaCondivisione di personaggi, pose, scene eRiprovaFoto 4K con altri giocatori.Riprova
League of Maidens è stato pubblicato il 25/02/2021 per PC. Noi ci curiamo di aggiornare l'elenco delle console per il quale il gioco è stato pubblicato nel corso del tempo qualora i trucchi si applicassero anche alle nuove arrivate.
Scopri svariati Trucchi, Consigli e Strategie per League of Maidens (PC): Consigli Utili.
Sotto ai trucchi troverete anche la Lista degli Obiettivi per questo gioco con una piccola spiegazione su come ottenerli tutti.
Dopo questa introduzione sul gioco, ecco i trucchi che vi abbiamo promesso.