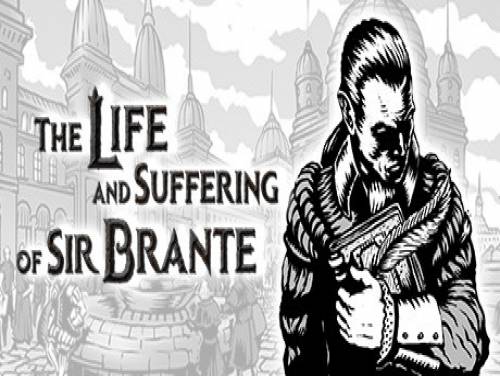 Salve e benvenuti su Apocanow. Vi presentiamo l'articolo che parla dei trucchi e codici di The Life and Suffering of Sir Brante. Speriamo che vi sia utile e vi possa permettere di migliorare la vostra esperienza videoludica.
Se riesci a trovarne altri, non esitare ad inviarceli. Li aggiungeremo a quelli già esistenti con degli eventuali ringraziamenti pubblici.
Un gioco di ruolo basato sulla narrazione ambientato in un mondo crudele in cui il Lot di una persona è determinato alla nascita, mentre gli dei sono reali e presiedono al destino degli uomini.RiprovaParti per un viaggio che dura tutta la vita e ritagliati il tuo destino.RiprovaDiventerai un giudice, un inquisitore o cospirerai contro il vecchio ordine?RiprovaTu decidi!Riprova
Tutte le informazioni sui trucchi contenute in questo articolo sono valide per The Life and Suffering of Sir Brante dal 04/03/2021, per le console PC. La lista viene aggiornata ogni volta che il gioco viene pubblicato per una nuova console.
Scopri svariati Trucchi, Consigli e Strategie per The Life and Suffering of Sir Brante (PC): Consigli Utili.
In fondo alla pagina troverete anche una lista degli obiettivi sbloccabili in questo gioco con una piccola guida. La lista è in inglese ma abbiamo riportato anche una versione tradotta automaticamente per facilitarne la comprensione.
Grazie per aver letto questa breve introduzione. Andiamo ora a mostrare i trucchi.