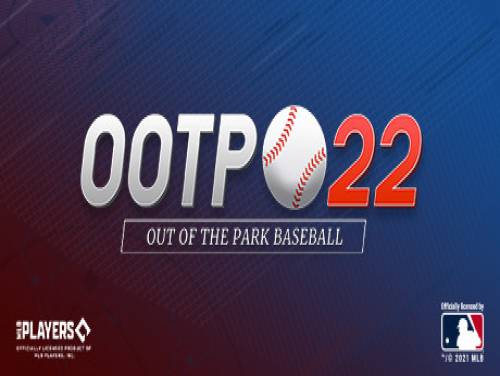 Salve e benvenuti su Apocanow. Vi presentiamo l'articolo che parla dei trucchi e codici di Out of the Park Baseball 22. Speriamo che vi sia utile e vi possa permettere di migliorare la vostra esperienza videoludica.
Se riesci a trovarne altri, non esitare ad inviarceli. Li aggiungeremo a quelli già esistenti con degli eventuali ringraziamenti pubblici.
Gioca a What The Pro Play!RiprovaCon licenza ufficiale MLB, MiLB e MLBPA, Out of the Park Baseball 22 è l'ultima novità della pluripremiata serie di strategia.RiprovaDivertimento, autenticità e profondità lo rendono il sogno di un appassionato di sport che diventa realtà e l'unico gioco a vincere il premio Metacritic come gioco dell'anno DUE VOLTE.Riprova
Abbiamo materiale valido per PC. La lista delle console è in continuo aggiornamento dal 26/03/2021, data in cui Out of the Park Baseball 22 è stato pubblicato.
Scopri svariati Trucchi, Consigli e Strategie per Out of the Park Baseball 22 (PC): Consigli Utili.
Abbiamo inoltre raccolto per voi la lista degli Achievements con a fianco una piccola spiegazione tradotta su come ottenerli.
L'introduzione è finita. Ecco a voi i trucchi per questo gioco.