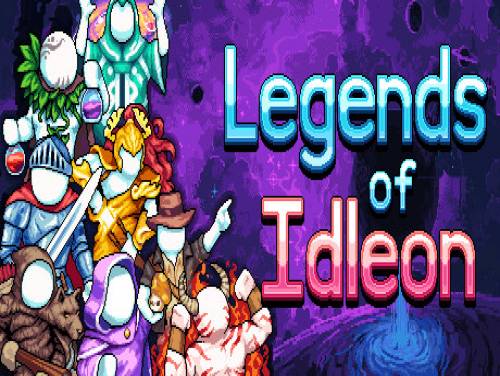 Siamo lieti di mostrarvi il materiale videoludico che abbiamo raccolto per Legends of IdleOn - Idle MMO!
Se hai trovato nuovi segreti o codici e vuoi condividerli, non esitare! Siamo sempre felici di poter integrare il nostro materiale con altro e di poterlo rendere disponibile a tutti.
Crea la tua gilda di avventurieri, dove TU controlli ognuno!RiprovaSpecializzali in classi diverse e coordina i loro sforzi per raggiungere nuovi mondi e sbloccare più elementi di gioco!RiprovaTutti i tuoi personaggi continuano a lavorare anche quando sei offline, non c'è bisogno di grindare in questo MMO!Riprova
Questo gioco è stato rilasciato il 02/04/2021 ed i trucchi che possediamo sono validi per PC. Questo elenco verrà aggiornato nel tempo ogni volta che ci accorgiamo dell'esistenza di nuove console sulle quali Legends of IdleOn - Idle MMO è stato pubblicato.
Scopri svariati Trucchi, Consigli e Strategie per Legends of IdleOn - Idle MMO (PC): Consigli Utili.
Disponibile in coda all'articolo anche la lista degli Achievements di questo gioco con una indicazione su come sbloccarli.
Dopo questa introduzione sul gioco, ecco i trucchi che vi abbiamo promesso.