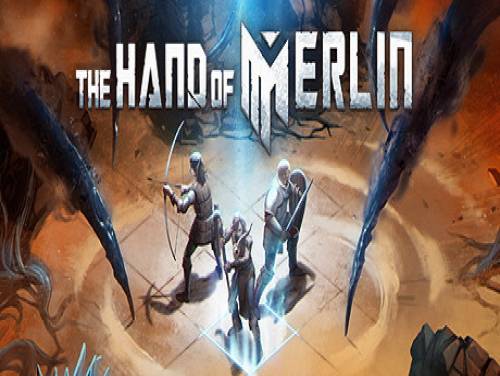 Benvenuto nell'articolo di questo sito associato ai trucchi e agli sbloccabili di The Hand of Merlin. Tutti i segreti da noi conosciuti relativi a questo gioco sono scritti su questa pagina.
Se conosci altri sbloccabili o strategie, non esitare a contattarci o a commentare l'articolo. Lo renderai più completo e più utile verso tutti i suoi visitatori.
The Hand of Merlin è un gioco di ruolo roguelite a turni in cui la leggenda arturiana incontra l'orrore fantascientifico. Recluta eroi mortali per esplorare terre piene di malvagità ultraterrena, fai scelte di piegatura narrativa in incontri interattivi unici e cerca i frammenti perduti della tua anima attraverso il multiverso!
The Hand of Merlin è stato pubblicato il 11/04/2021 per PC. Noi ci curiamo di aggiornare l'elenco delle console per il quale il gioco è stato pubblicato nel corso del tempo qualora i trucchi si applicassero anche alle nuove arrivate.
Scopri svariati Trucchi, Consigli e Strategie per The Hand of Merlin (PC): Consigli Utili.
Possiamo offrirvi, inoltre, anche il Trainer per questo gioco. In una pagina dedicata potrai scaricare il Trainer di The Hand of Merlin, che ti permetterà di sbloccare dei nuovi trucchi non sbloccabili altrimenti.
Abbiamo inoltre raccolto per voi la lista degli Achievements con a fianco una piccola spiegazione tradotta su come ottenerli.
L'introduzione è finita. Ecco a voi i trucchi per questo gioco.