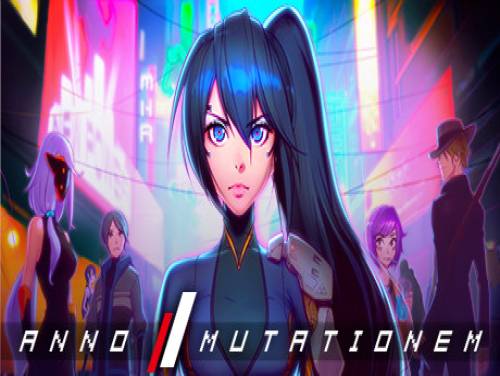 Benvenuto su Apocanow! Questo articolo parla di trucchi e codici del gioco ANNO: Mutationem e raccoglie in esso tutto il materiale videoludico riguardante questo gioco, in particolare anche Trainers, Achievements ed eventuali soluzioni.
Potrebbero non essere tutti! Se hai trovato qualcosa di nuovo contattaci o commenta questo articolo e saremo lieti di aggiungere il tuo materiale a quello già esistente.
ANNO: Mutationem is an action-adventure game with RPG elements set in a cyberpunk world, featuring a unique mix of pixelated 2D & 3D graphic style with a rich, dark and bizarre plot.
Tutte le informazioni sui trucchi contenute in questo articolo sono valide per ANNO: Mutationem dal 17/03/2022, per le console PC / PS5 / PS4. La lista viene aggiornata ogni volta che il gioco viene pubblicato per una nuova console.
Scopri svariati Trucchi, Consigli e Strategie per ANNO: Mutationem (PC / PS5 / PS4): Consigli Utili.
Abbiamo inoltre raccolto per voi la lista degli Achievements con a fianco una piccola spiegazione tradotta su come ottenerli.
L'introduzione è finita. Ecco a voi i trucchi per questo gioco.