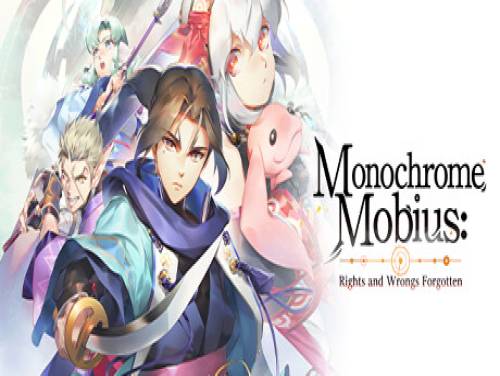 Benvenuto su Apocanow! Questo articolo parla di trucchi e codici del gioco Monochrome Mobius: Rights and Wrongs Forgotten e raccoglie in esso tutto il materiale videoludico riguardante questo gioco, in particolare anche Trainers, Achievements ed eventuali soluzioni.
Se riesci a trovarne altri, non esitare ad inviarceli. Li aggiungeremo a quelli già esistenti con degli eventuali ringraziamenti pubblici.
Un nuovo JRPG del veterano studio AQUAPLUS, che commemora i 20 anni della serie multimediale Utawarerumono. Questa è la storia di un uomo di cui si canterà nelle leggende.
I trucchi in nostro possesso sono validi per PC e dovrebbero essere tutti quelli validi fin da quando il gioco è uscito, ovvero il 16/10/2022. Aggiorniamo l'elenco delle console ogni volta che se ne aggiunge una nuova alla lista.
Scopri svariati Trucchi, Consigli e Strategie per Monochrome Mobius: Rights and Wrongs Forgotten (PC): Super salto, uccisioni facili e vita illimitata.
Possiamo offrirvi, inoltre, anche il Trainer per questo gioco. In una pagina dedicata potrai scaricare il Trainer di Monochrome Mobius: Rights and Wrongs Forgotten, che ti permetterà di sbloccare dei nuovi trucchi non sbloccabili altrimenti.
Sotto ai trucchi troverete anche la Lista degli Obiettivi per questo gioco con una piccola spiegazione su come ottenerli tutti.
L'introduzione è finita. Ecco a voi i trucchi per questo gioco.