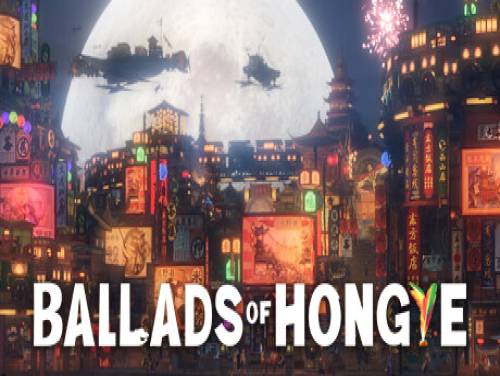 Benvenuti! Di seguito abbiamo raccolto i trucchi di Ballads of Hongye, ma non solo. Eventuali Achievements, Codici e Trainer saranno riportati in questa pagina se e quando saranno disponibili.
Se conosci altri sbloccabili o strategie, non esitare a contattarci o a commentare l'articolo. Lo renderai più completo e più utile verso tutti i suoi visitatori.
Ballads of Hongye è un gioco di strategia unico per costruire città. In qualità di magistrato locale, devi pianificare e agire attentamente per completare le varie sfide in diversi ambienti per guadagnare il diritto di governare le terre. Costruisci una fiorente città e fai rivivere la contea di Hongye mentre scopri una storia unica.
Il nostro materiale può essere utilizzato con le seguenti console: PC. Questa lista si aggiorna costantamente dal PC ovvero da quando il gioco è uscito.
Scopri svariati Trucchi, Consigli e Strategie per Ballads of Hongye (PC): Velocità di gioco, oro e legna.
Abbiamo inoltre trovato un Trainer per questo gioco. Questo programma per PC permette di aggiungere trucchi al gioco che non potresti ottenere in nessun altro modo e di attivarli mentre giochi.
Sotto ai trucchi troverete anche la Lista degli Obiettivi per questo gioco con una piccola spiegazione su come ottenerli tutti.
Ed ecco ora finalmente i tanto attesi trucchi per questo gioco.