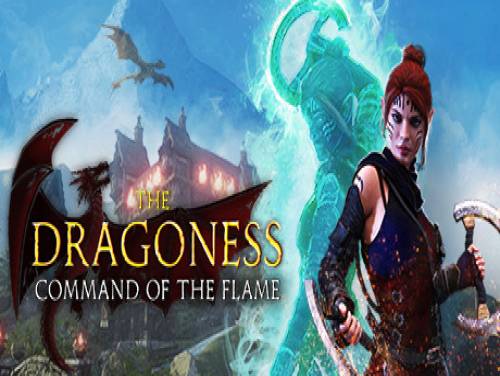 Siamo lieti di mostrarvi il materiale videoludico che abbiamo raccolto per The Dragoness: Command of the Flame!
Se hai trovato nuovi segreti o codici e vuoi condividerli, non esitare! Siamo sempre felici di poter integrare il nostro materiale con altro e di poterlo rendere disponibile a tutti.
The Dragoness combina l'esplorazione alla HOMM, la costruzione di una città e il combattimento a turni con un elemento roguelite. Scegli le tue battaglie, i percorsi e le abilità in un mondo devastato. Raduna e gestisci un esercito, raccogli risorse ed espandi la città.
Tutte le informazioni sui trucchi contenute in questo articolo sono valide per The Dragoness: Command of the Flame dal 01/08/2022, per le console PC. La lista viene aggiornata ogni volta che il gioco viene pubblicato per una nuova console.
Scopri svariati Trucchi, Consigli e Strategie per The Dragoness: Command of the Flame (PC): Uccisioni facili, velocità di gioco e salute e mana illimitati.
Se volete davvero tanti trucchi per The Dragoness: Command of the Flame è il vostro giorno fortunato! Abbiamo a disposizione un Trainer che, una volta scaricato ed eseguito durante il gioco, vi permetterà di sbloccare tanti trucchi. La lista dei trucchi sbloccati potete trovarla più in basso.
Sotto ai trucchi troverete anche la Lista degli Obiettivi per questo gioco con una piccola spiegazione su come ottenerli tutti.
Passiamo a mostrarvi i trucchi dopo l'introduzione che abbiamo appena scritto.